Mission
Our company boasts a long tradition of producing fine leather accessories, constructed with the care of artisans and driven by a high level of management. Quality is our mission: we choose only the finest quality raw materials transformed thanks to our forty years of know-how of the best methods that exalt these materials. We believe in the added value of vertical production within our own facility; therefore, our products are 100% Made in Italy by us.
The Craftsmanship Tradition
Of Florentine Leather

"It is through the family that the greatest virtues of human society are created and strengthened"
Chiarugi was founded in 1969, carrying on the long tradition of Florentine leather craft. The brand has seen the rise and fall of fashion styles yet has always maintained its undertaking of quality and elegance, bequeathing the passion of founder Remo Chiarugi onto his son, Emiliano.
Today that same passion is reinterpreted in a contemporary style, maintaining the company's workmanship roots with new modern designs.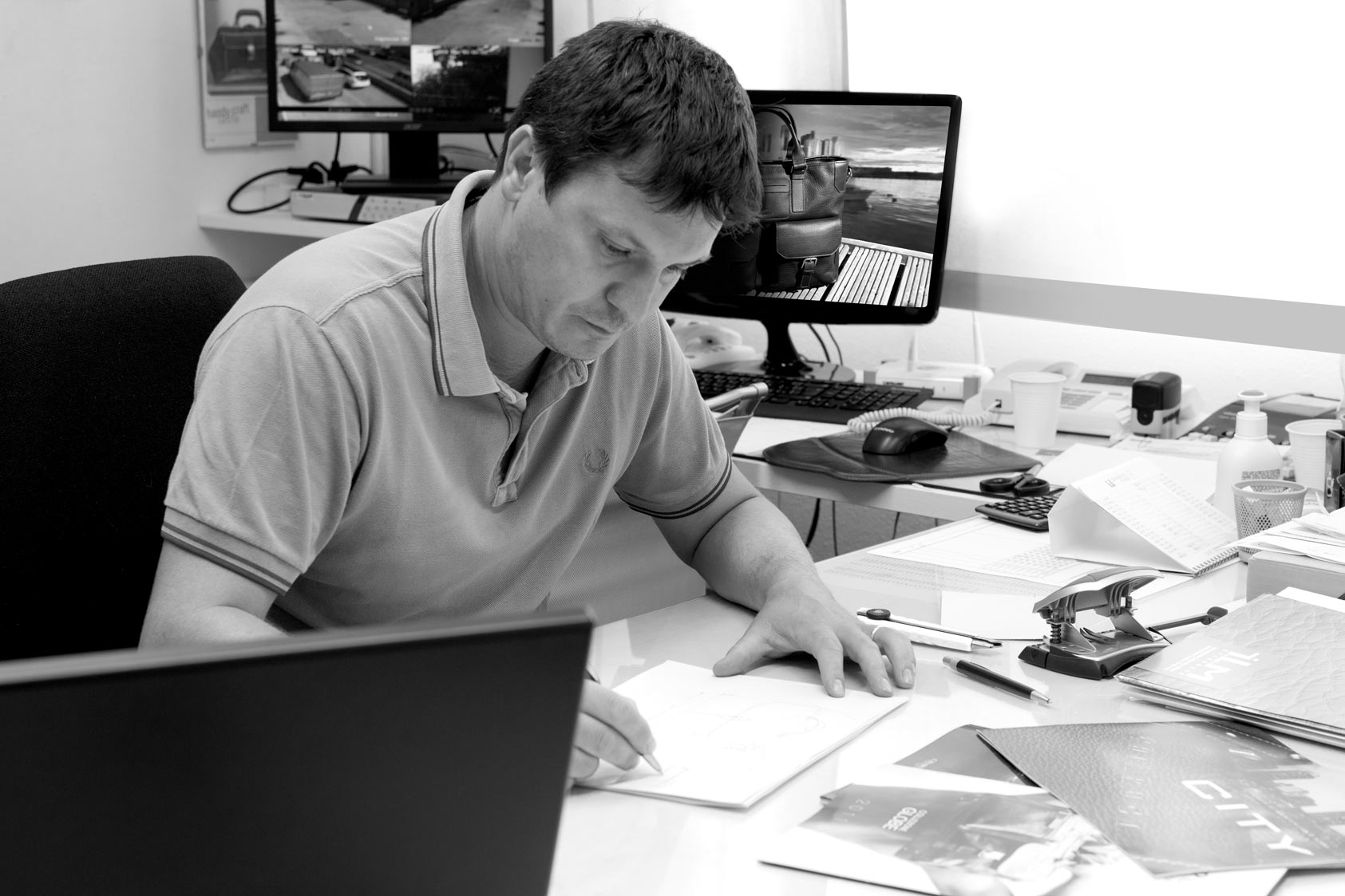 Emiliano Chiarugi
Son of an artist and designer himself
Emiliano Chiarugi grew up breathing the scent of leather in his father's laboratory ever since he was a young child. His personal style was born from experimentation and creativity, two qualities that over the years have allowed him to update the collections according to the style demands of the international market. His accessories are the result of a consistent craftsmanship tradition handed down to him by his family after years of experience in the leather sector.